Photographers' agent, mentor and competition judge; a job in the world of photography isn't just about making pictures.
Daria Bonera founded and runs DB agency and represents a range of mostly female Italian photographers. She has worked as an agent for the last fifteen years and has been a TPOTY judge for the last four. We chatted to her about her journey into the world of photography as well as her own visual influences.
Please can you tell us a little bit about your career to date?
My mother, Grazia Ippolito, who is a portrait photographer, passed on the passion for photography to me.  From an early age, I was fascinated by this incredible medium as it gives you the opportunity to know and tell stories. I was her 'assistant' when she was on assignment photographing writers and I also helped her with the editing. It was all film-based and another job I had was to put the label with her name on the frame of the slides.
How did you become an agent?
Although I love photography and I feel the need to know the world through it, I have never felt the desire to be a photographer myself.  But everything around this wonderful medium has always fascinated me: the search for subjects, the creative aspect, the realisation and the valorisation.
My mother was represented by the Grazia Neri agency which was one of the most important photojournalism agencies in the world at the time. They represented many great photographers including Annie Leibovitz, Herb Ritts, Ellen von Unwerth, Bettina Rheims, Rankin, Robert Doisneau, Mary Ellen Mark, Alex Majoli, Christopher Anderson, James Nachtwey, Don McCullin and Paolo Pellegrin.
Your lecture 'Using skills of documentary photography in corporate and advertising fields' sounds fascinating. Can you give us a little insight into this? 
When I first became an agent it coincided, unfortunately, with a crisis in editorial photography caused by the shift to digital as well as changing habits of consumers – it's rare for young people to buy paper magazines, except specialised ones –  which meant that there was a reduction in advertising investment. I began to understand that although I loved this field very much, I had to change market. It came naturally to me to think of proposing documentary photographers in the commercial market because the commercial world is dynamic and ever-changing so clients are always looking for new proposals and are receptive to new visual languages.
Photographers I've seen do this well include Steve McCurry, Christopher Anderson, Elliott Erwitt, Annie Leibovitz and Martin Parr. What strikes me and fascinates me about them is that they have kept their identity and remained consistent with their visual language.
If you want to develop these skills, the best thing you can do is develop and maintain a consistent creative vision and don't do something just because you want to please a client. When approaching a potential client try to propose to something which represents you the most. In the age of social media, the market is free, more open and more courageous than ever. Companies are looking for new talents who can promote their brand with the same approach they use to tell their own stories.
You're a nominator for the Prix Pictet award. Can you tell us a little bit about how this works and what kinds of photography from around the world this has revealed to you?
The Prix Pictet is one of the most important photographic awards in the world. Its aim is to draw global attention to issues around sustainability – especially those concerning the environment – via the medium of photography. So far there have been eight cycles and each one centres on a specific theme which so far have included Water, Earth, Growth, Power, Consumption, Disorder, Space and Hope.
Photographers can only enter the awards by nomination and I was honoured and very happy to be chosen as a nominator. I have a lot of respect for the topics covered and for the work they do. This assignment gave me the opportunity to research environmental issues and to become more informed. For the Hope cycle, I nominated Rena Effendi who was among the twelve finalists and very close to being the final winner. She has a classic style that at times recalls Caravaggio paintings but she is also very contemporary. She used this style to focus on environmental themes and her point of view has huge impact.
The next cycle of the prize is taking place this year and the theme is Fire so I'm researching potential nominees.
You are a frequent portfolio reviewer for a variety of organisations and you're a mentor for Eyes in Progress. Are there some common mistakes you see many photographers making that you could tell us about? How can they overcome these?
I really enjoy doing portfolio reviews. It's a great responsibility and I try to make constructive criticisms. One of the common mistakes I see being made – at all levels, not just those starting out – is not thinking enough about the creative process; thinking you are ready for the next step without questioning yourself. The best way to overcome this is to realise you are always learning and always working as part of a creative process.
Which photographers' styles and approach do you find most fascinating and why? 
One of the things I love most about this profession is that every day I fall in love with new photographers and types of photography. I am interested in documentary, social and travel reportage but also in fashion, portraits, still life and interiors.
However, among the photographers and the works that I love the most there are some I absolutely must mention: The Americans by Robert Franck, Living with the Enemy by Donna Ferrato, Shooting Mafia by Letizia Battaglia, Cafè Lehmitz by Anders Peters, An Italian Summer by Claude Nori, because it makes me relive my childhood adolescence, Falkland Road by Mary Ellen Mark, Diane Arbus, Nan Goldin, Francesca Woodman, Luigi Ghirri, Guy Bourdin, William Eggleston, Gregory Crewdson, Alec Soth, Michal Pudelka, among photojournalists: Stanley Greene, Alex Majoli, Paolo Pellegrin and documentary photographers who cover travel: Rena Effendi, Paolo Verzone and Ciril Jazbec.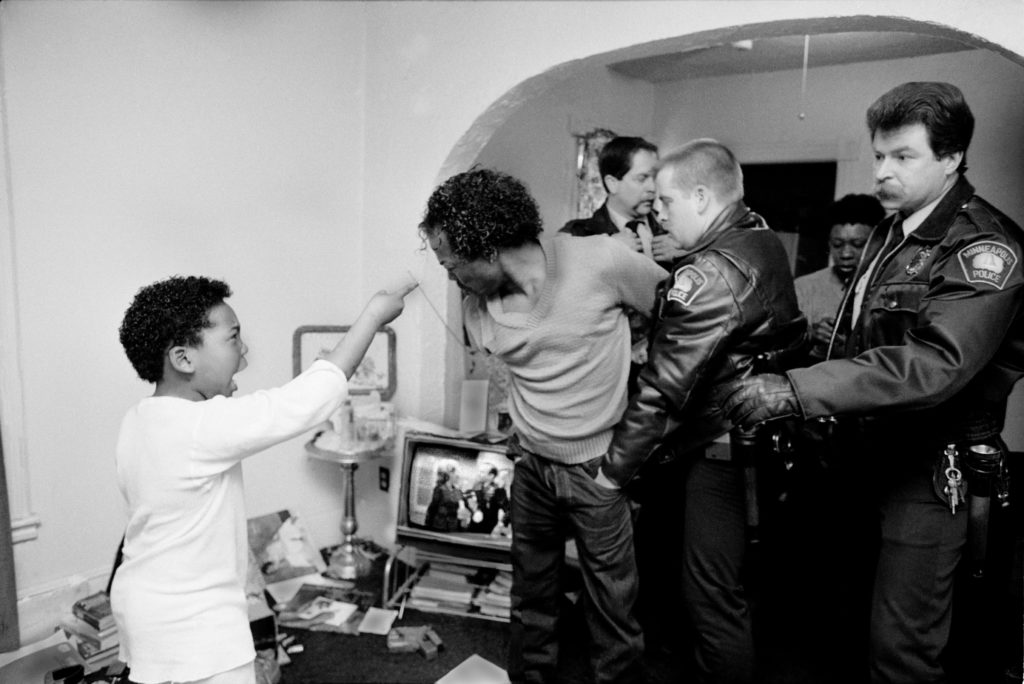 Who inspires you from the broader arts world beyond photography?
All art and in particular the contemporary one: Maurizio Cattelan, Damian Hirst, Jeff Koons, Bansky and JR. Cinema: from the past: Truffaut, Fellini, Pasolini, Kubrick. Contemporaries: Woody Allen, Tarantino, Alejandro González Iñárritu, Wes Anderson, Paolo Sorrentino, Matteo Garrone and Luca Guadagnino.
Where do you look for new talent? Who have you discovered recently that we should keep and eye out for?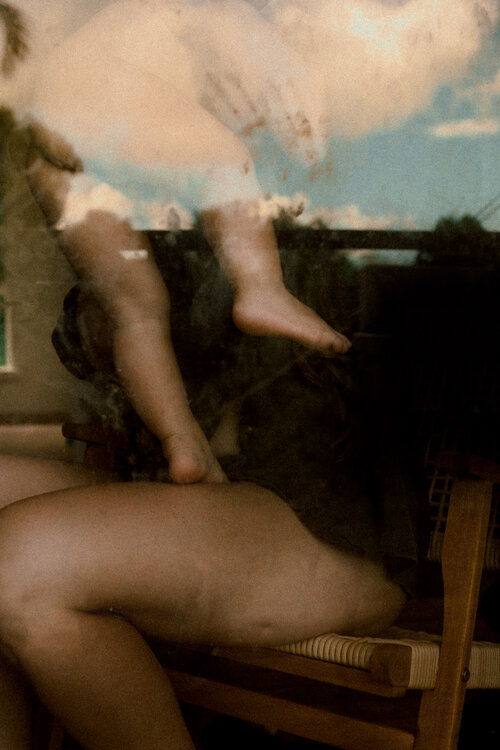 I've recently discovered new talent through doing portfolio reviews, as well as visiting photography festival like Les Rencontres d'Arles.
I also regularly look on social media, magazines, photography awards and who is being awarded grants for their projects.
Among the promising young women I've spotted recently; Lisa Sorgini, Roselena Ramistella and Clara Vannucci. Between consolidated but relatively young realities, the photographic collective: Cesura.
What is the one piece of advice you would give photographers to help them progress their photography?
Never stop experimenting. You're always evolving as a photographer; keep things fresh and never stop questioning yourself, even if you're very established in your field.
Do you judge many photography competitions?
Enough and I have to say it's one of my favorite things to do, you don't have the stress of the clients, you don't have the pressure of the photographers and you are free to choose, without compromise.
How long have you been judging photo competitions?
About 10 years.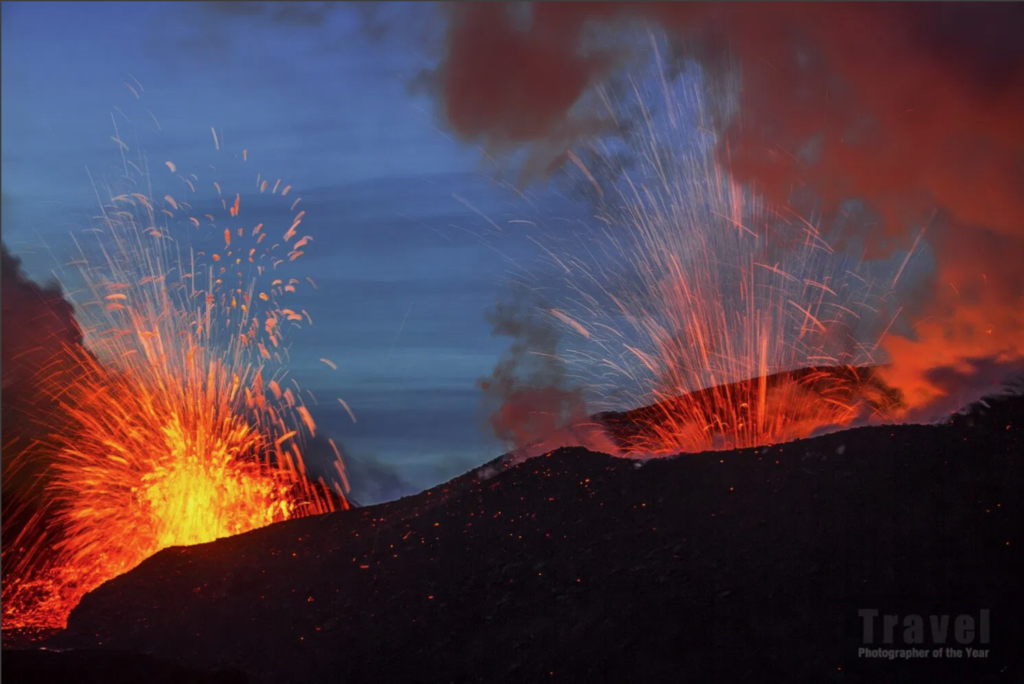 What are the key things you look for in a single image competition entry?
Usually I am not attracted to sensational or just news photos, I am attracted by in-depth themes, topics such as gender equality, the freedom of thought that can change things and give a better future to the new generations
What do you look for in a portfolio entry?
The choice of the subject, as has been documented, the emotionality but also the ethics and integrity.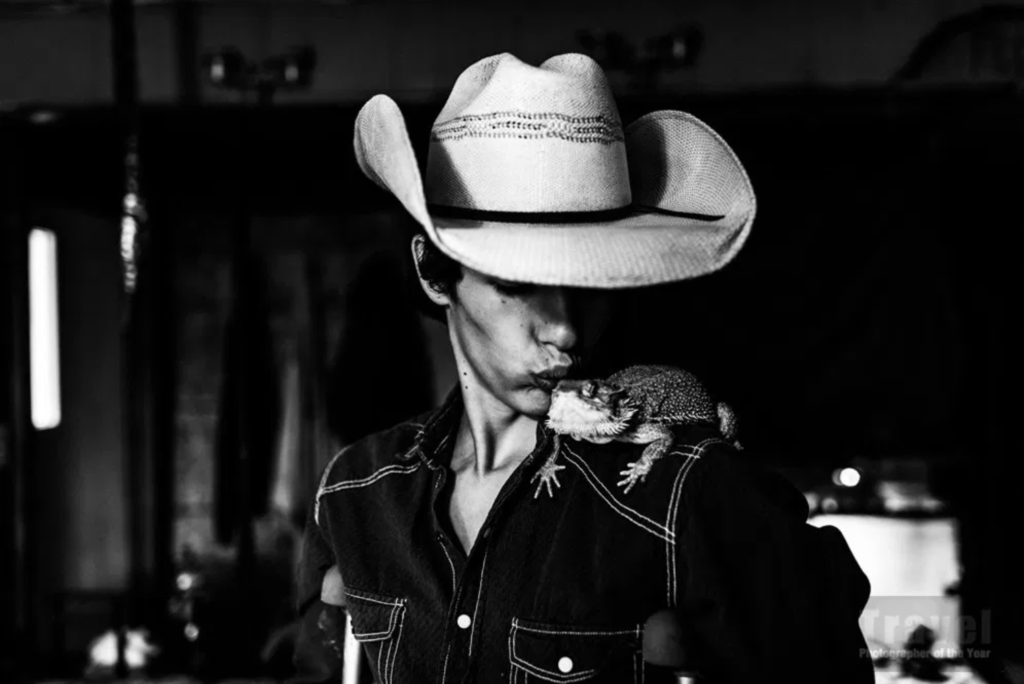 In your opinion what are the common mistakes photographers make when entering competitions?
The photographers who want to amaze with sensational and high-impact photos but often run out quickly. The real challenge is to amaze by telling the ordinary in an extraordinary way!
How does TPOTY compare with other competitions from a judging standpoint?
The level of participants is high, the choice of stories consistent with the categories proposed and the search for places is varied and diverse each year.
Are there any images that really stand out in your memory from years of judging?
I was impressed by the maturity of the youngest photographers in the 14 years old and under, Indigo Larmour in particular. In general the level is very high, photos of amazing nature and also travel.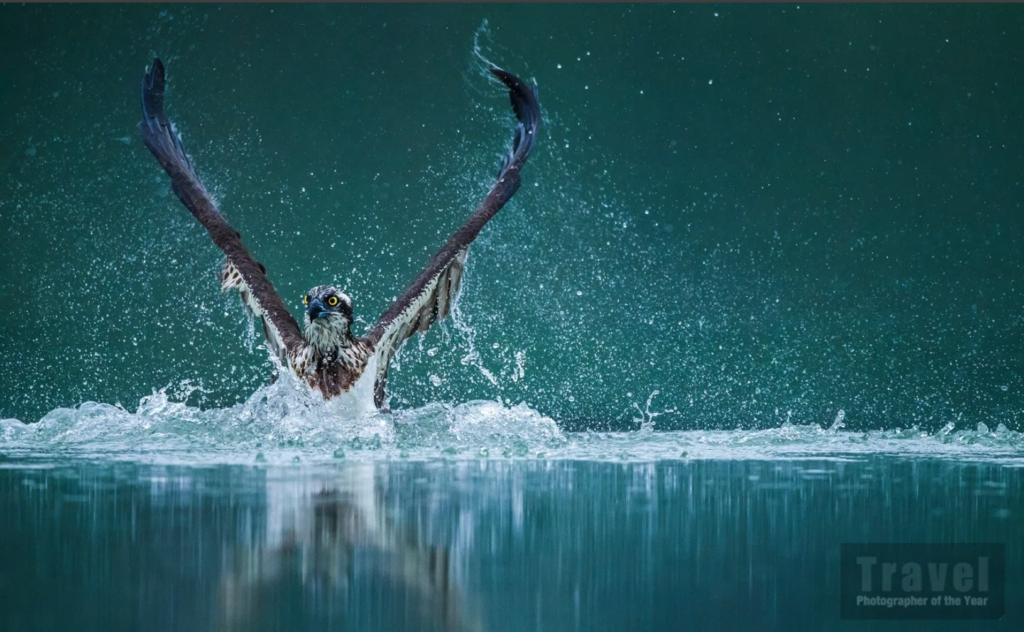 By Diana Jarvis
Diana is a writer and editor at Eye for the Light. She has a BA in History of Art and an MSc in Environment and Sustainability and has worked in travel publishing for 18 years as a photographer, book designer and writer for a wide range of publications. She's also the Publishing and Photography Director at the British Guild of Travel Writers and undertakes travel and tourism photography commissions. You can see her work at www.dianajarvis.co.uk.